---
Frequently Asked Questions
Where Do I Find the Routing Number and Account Number for My External Account?
The routing number is the first set of numbers printed on the bottom of your checks, on the left side. Your account number is the second set of numbers printed on the bottom of your checks, just to the right of the routing number. You can also find your account number on your account statement.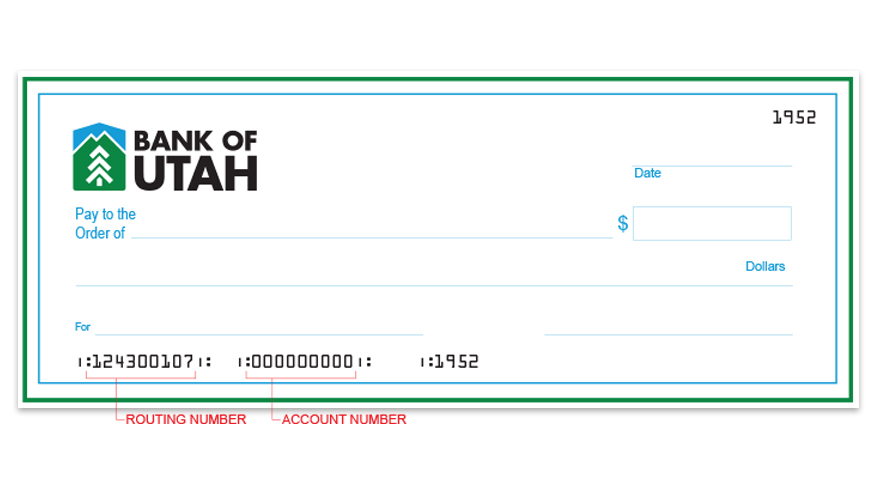 What is a Micro Deposit?
Micro deposits are small, random deposits, less than $1, that are used to verify your external account. When adding an external account, you will be sent two micro deposits. You'll need to note the amount of each and confirm the amounts back to us during the verification process.
How Much Money Can I Transfer?
There is a $5,000 per day limit on external transfers in Bank of Utah's online banking system. Your other bank may have a different transfer limit.
How Long Do External Transfers Take?
External transfers typically take 24 to 48 hours to process and complete.
Does an External Transfer Cost Money?
Bank of Utah does not charge a fee to make external transfers.
Can Transfers (One-Time or Recurring) Be Canceled?
Yes. Both one-time and recurring transfers can be canceled as long as they have not been processed. If you need to cancel a transfer, be sure to do so before the date the transfer is scheduled.