Owner Trust
Bank of Utah has established itself as an industry leader in providing aircraft trustee services, and is growing its trustee business with the goal to become the preferred provider of aircraft trusts.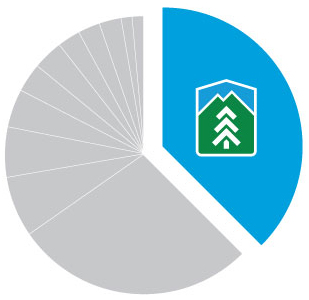 Bank of Utah is one of the largest provider of aircraft owner trusts in the world, with over 2,000 aircraft in owner trusts on the FAA registry alone, and hundreds more held in security trust facilities.
Owner trusts is a foundation of Bank of Utah's aircraft trust business, complimented by the full suite of corporate trust services. "For the past 12 years, corporate trust has been a significant contributor to the overall strength of Bank of Utah and is an important part of the future success of the bank," stated Branden Hansen, Executive Vice President & CFO.
Find a Corporate Trust Officer