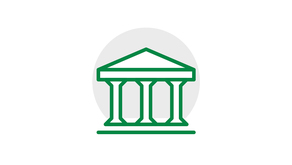 Continuity
We have been a leader of personal trust services since 1952. Our strength as a bank means your trust will be well taken care of now and into the future.
Customized Wealth Management Solutions Include:
Bank of Utah can ensure that your assets are safeguarded and distributed according to your plans, during and after your life. The Bank administers a range of accounts and services to help you manage and preserve your wealth for you and your beneficiaries.
We're in Utah, for Utah — for you.
As a local leader of trust services, Bank of Utah is committed to delivering personal attention to all of our clients. A dedicated professional will work closely with you and your estate- and financial-planning team to guide you through the complexities of personal trusts and investments. Call or visit to learn more.
DISCLOSURE: Non-deposit investment products are not FDIC insured