At Bank of Utah, we honor the service and sacrifice made by the members of our Armed Forces and their families. We are dedicated to helping our military neighbors by sponsoring and participating in community programs and providing financial expertise.
Supporting Military Personnel in the Community
Making a positive difference in the communities where we live and work is a commitment Bank of Utah has had since we first opened our doors in 1952.
Hill Air Force Base is a large part of our community, and is just one of the many reasons why the Bank is happy to partner with organizations to help military members. It's also why our employees are happy to volunteer for events that serve military personnel and their families.
One recent event the Bank helped sponsor and volunteer for is While Hearts Are Apart, hosted by the Wolf Creek Foundation to support military families. Bank employees supervised children as they played with therapy dogs and participated in music, yoga, arts and crafts, while their parents attended financial education and support workshops.
"It's a privilege for us to give back to those who give so much for our country. When a parent or even both parents are deployed, it puts such a heavy financial and emotional burden on family members. Events like While Hearts Are Apart, provide much-needed support for them." –Cherie Hanson, Bank of Utah Vice President of Communications and Marketing Manager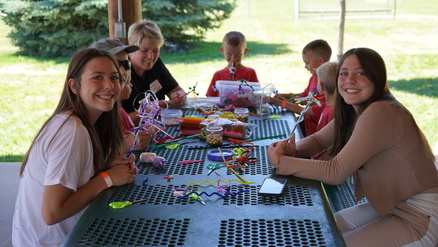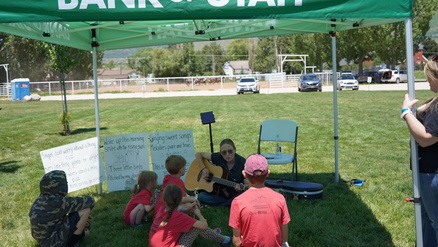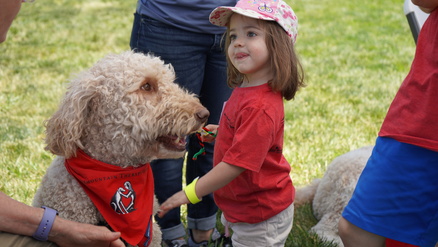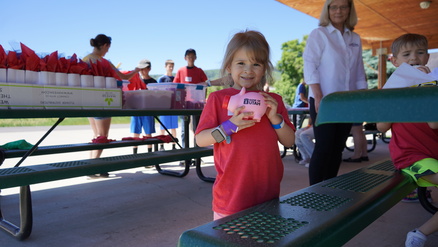 Providing Helpful Financial Resources
Military families face unique challenges when it comes to their finances, from buying or renting a home during an assignment, to protecting money during deployments, to organizing financial documents and more.
Get useful information on how to manage finances before, during and after military service here, or contact a branch manager.