Bank of Utah, Arctic Circle Restaurants and Red Hanger have now delivered more than 600 large bags and barrels full of warm clothing, and more than $5,000 in cash, to 13 Utah charities. The donations were collected during the ninth annual Warm Bodies, Warm Souls clothing drive, Oct. 18-Nov. 12. After having to scale the event back in 2020 due to the pandemic, community members from Logan to St. George came out in force this year, more than doubling their donations from the last pre-COVID drive in 2019.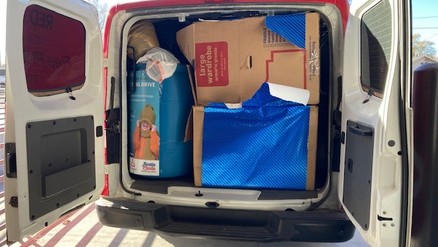 Communities were in the giving spirit, with people donating so quickly that barrels often had to be emptied daily — and sometimes multiple times daily. Some customers donated bags of hand-knit hats. Certain drive-thru-only Arctic Circle locations had donations being passed through drive-thru windows. A number of local businesses joined in this year, too, with Great Dane Transportation, Gandy Dancer Mercantile and Bechtel collecting items and dropping them off at donation sites.
A Testament to the Goodness of Utahns
"Every year, the Warm Bodies, Warm Souls event reminds me just how caring our friends and neighbors are," said Douglas L. DeFries, Bank of Utah president. "2021 has presented just as many challenges as 2020 did for many people in our communities, with the pandemic continuing to affect their health and finances. The clothing and monetary gifts donated through this event make an immediate impact, making sure those in need have the proper clothing to stay warm this winter. We extend our gratitude to our partners, Arctic Circle and Red Hanger, and to everyone who gave."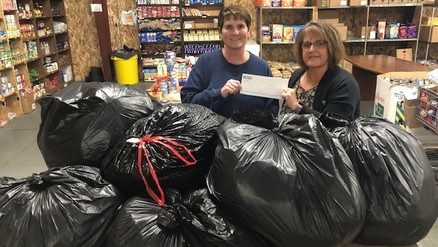 Arctic Circle offered a coupon for a free double cheeseburger to those who donated at their restaurants. Red Hanger gave customers a certificate for a free shirt cleaning for donating at their dry cleaner locations. Bank of Utah offered a choice of the coupons at their locations.
Donations were distributed to the following charities:
Cache Community Food Pantry ‒ Logan
Tremonton Community Pantry ‒ Tremonton
The Family Support Center ‒ Brigham City
Catholic Community Services (Joyce Hansen Hall Food Bank) ‒ Ogden
The Lantern House ‒ Ogden
Bountiful Community Pantry ‒ Bountiful
Crossroads Urban Center ‒ Salt Lake City
Geraldine King Women's Resource Center ‒ Salt Lake City
The Road Home's Midvale Family Shelter ‒ Salt Lake City
Heber Valley Center Stage ‒ Heber
Community Action Services and Food Bank ‒ Provo
Hope Pregnancy Center ‒ St. George
United Way ‒ Price
A Community Tradition
Bank of Utah started the Warm Bodies, Warm Souls clothing drive in 2011, in an effort to give back to local communities. Arctic Circle Restaurants and their foundation, Arctic Cares, joined in 2014, which greatly broadened the reach of the campaign through more locations and advertising support. Red Hanger joined in 2017 to offer more drop-off sites and their trucks to pick up and collect the donations. For 2021, Bank of Utah added an online giving source, providing a new way for community members to donate cash.
From everyone at Bank of Utah, Arctic Circle and Red Hanger, thank you for your generosity and for making a difference in the lives of others.