We're thrilled with the changes to your online banking experience, which offers new improvements to make managing your money easier and faster than ever before.
New My Money Hub
Now with a single log-in, you'll be able to see cash flow, spending trends, assets, debt, and budgets.
All your accounts, even those from different financial institutions, can be viewed in one screen, making it easy to:
Track your cash with charts and graphs
See your spending history
Categorize transactions
Create budgets
Plan for your financial future

Account Grouping
A new grouping feature allows you to easily organize your accounts in a way that makes sense to you.
New Features for Quick Bill Pay
Quick Bill Pay is accessible from the main account screen, helping you pay your bills faster than ever. Stop writing checks, buying stamps, forgetting due dates, and keeping track of different passwords for every biller website. A new quick bill pay link allows you to set up multiple payments all in one screen.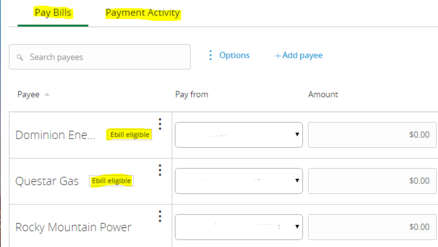 Other benefits include:
View and pay your bills online in one secure location.
Have your bills sent electronically to your Online Bill Pay account, through e-bill, eliminating paper mail.
Set up one-time, recurring, or future payments.
Decide how much you'd like to pay and when.
Our new online banking experience was improved with YOU in mind.


Log in now for a new and improved online banking experience. Log in to Online Banking.

If you need assistance or have any questions, please call one of our friendly customer service representatives at 877-BOU-WEBB (268-9322), Monday - Friday 7:00 am - 7:00 pm.