Today's real estate market is red hot! Home values are up; interest rates are low. Demand is up; inventory is low. It's a crazy – and complicated – time to be a homeowner or homebuyer. If you're involved in any way in the real estate market right now, or are looking to be in the near future, you probably have one or two questions – or more!
If you're a homeowner, you might be wondering:
Should I refinance to get a better rate?
Should I sell my home while houses are moving quickly, or should I do some renovations first?
Can I take advantage of any of the equity I have in my home to better my current financial circumstances?
Should I pay my home off early, or save that extra money and pay off other debts first?
If you're looking to buy, you might be wondering:
What interest rate will I qualify for?
What kind of loan should I get?
What steps should I take when buying in a seller's market?
Do I need a pre-approval letter?
Who should you go to for answers?
A specialist! Just like you'd go to your doctor for health advice or a lawyer for legal guidance, I believe you should have a mortgage loan officer on your list of specialists — someone to talk to when you have financial or real estate questions, someone you can trust with your goals, and someone who is willing to help you long term as those goals shift and change.
Mortgage Loan Officers Are Specialists Who Know the Real Estate System
A mortgage loan officer has specialized knowledge of credit, budgets, home values, loan programs and loan options, and can advise you on what would work best for you, depending on where you are in your homeownership journey – first-time buyer, established homeowner, downsizing, upsizing, looking to borrow from the equity you've build in your home, or even searching for an investment property or vacation home.
Just as an example of the type of information a mortgage loan officer can provide, let's take one of the questions I referenced earlier and answer it. (I love talking about everything mortgage related, but for the sake of keeping this an article and not a book, I'll stick to one here!)
One of the questions the mortgage department gets most often is: "What is the lowest interest rate I can get if I am purchasing a home or refinancing?" Most people come to us believing only their credit score drives the interest rate. Yes, it is a factor — an important one — but it's definitely not the only one.
7 Factors That are Considered in an Interest Rate Quote
1. Credit scores
To reiterate, credit scores are important. The earlier you start to build your credit, the more likely you are to achieve your long-term real estate goals, whether that's purchasing a home or investing in property to build wealth. If you have a relationship with someone who specializes in lending, they can provide you with advice from the moment you set your goal, and they can help you build good credit habits over time. Then, when you're ready to access a loan, you'll find the process to be much easier.
Another quick credit recommendation: Before you ever go to get an interest rate quote, check your credit report to make sure it's free of errors. If you find something is off, dispute and resolve it before you start shopping for a mortgage. Federal law entitles you to a free copy of your credit report every 12 months. Visit AnnualCreditReport.com to get yours.
2. Property occupancy
Interest rates vary depending on how you're planning to use the home. If you're purchasing the home as your primary residence (you'll also hear the term "owner occupied"), the interest rate will be lower than if you're purchasing the home as an investment property (one you might rent).
3. Down payment
Generally, a larger down payment means a lower interest rate.
4. Home price/loan amount
Depending on the price of the home and your down payment, specific loan amounts can change the interest rate because they can change the type of loan you get, which brings me to point 5.
5. Loan type
Many types of loans exist — conventional loans, Federal Housing Authority (FHA) loans, Veterans Administration (VA) loans and more. Then there are conforming loans —those that meet loan amount limits set by the Federal Housing and Finance Agency — versus jumbo loans — those that are designed for larger loan amounts that exceed conforming loan limits. The rates for each can be significantly different.
6. Loan terms
Shorter-term loans usually have lower interest rates.
7. Interest rate types
Two basic types of interest rates are available: fixed rate mortgage and adjustable rate mortgages, also known as ARMs. Fixed rates don't change over time. Adjustable rates go up or down each period, depending on the market, and may be lower than fixed rates at first, but higher later.
Finding the Right Financing Option for Your Unique Situation
As you can see, financing real estate is complex, involved, and important, especially considering your home, credit, finances, and family are prized possessions. When you make a decision about any one of them, ultimately they're all affected. Talking with a mortgage loan officer can give you insight on the best way to establish, build or improve your credit, use the equity in your house, and build wealth through buying and financing real estate. Finding the right loan program or loan structure can produce long-term results for you and your family.
The more information you share and the more time you spend talking with a mortgage loan officer, the better they can give you real answers to your questions about interest rates or a specific loan option that may help you meet your goals. Bank of Utah has experienced loan officers in branches across Utah. You can find us easily online. Add us to your list of specialists, and reach out when you have a question or need some financial or credit advice!
---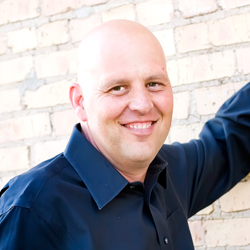 Tim Roberts is a senior loan officer and mortgage branch manager at Bank of Utah's City Creek Banking Center. He has worked with credit borrowers for 25+ years and has worked in his current role with Bank of Utah for the past nine years. He belongs to the Salt Lake Board of Realtors as an affiliate member. Tim enjoys working with clients and educating them throughout the loan process. His motto is: "Building relationships one loan at a time."