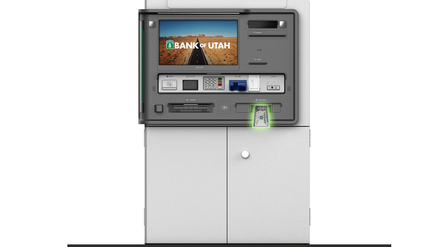 The fast, convenient way to deposit cash or checks.
Plan your day doing the things that matter most, not scheduling time to make a deposit.
You can now use your debit card to make deposits at any Bank of Utah ATM.
Make deposits 24 hours a day.

No deposit slips or envelopes needed.

Simply insert your cash or checks directly into the machine.

Receive an image of your checks or a list of bills deposited.
Cash deposits will be available for immediate withdrawal; other check deposits may not be available for immediate withdrawal.
This service is free for Bank of Utah customers with a checking or savings account and is only available at Bank of Utah ATMs. Find a location near you or learn more.