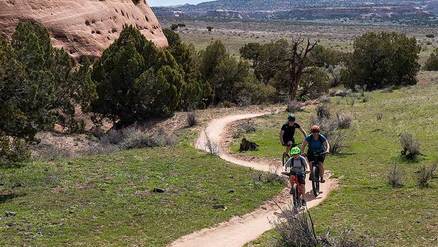 Get prepared for your financial journey quickly and easily, so you can set out for fun, new adventures.
At Bank of Utah, a full financial toolbox means you get access to a robust collection of modern banking products and services, and you get connected to a friendly group of banking experts.
That, combined with our fast online account opening process, means you can be on the trails in just 5 minutes or less!
Your Bank of Utah Account Lets You:

Bank the Way You Want
With a combination of online financial tools, in-branch services and banking experts

Know Your Account is Secure
With special fraud protection tools, specialized software and other technologies to keep you safe

Picture Your Financial Future
With resources and tools like savings and investment calculators

Bank Securely
With specialized software and other technologies to keep the information you've entrusted to us safe

Manage Your Finances
With one hub to monitor your accounts (at Bank of Utah and elsewhere), review spending trends and create a budget

Go Paperless and Get Peace of Mind
With e-statements, which are kept on file for seven years and are free to access should you need them
Get to Know Our Featured Accounts