It's time for the March Monuments Tournament! When we ask our customers and neighbors what "Utah" means to them, we get plenty of different answers, but many of them have this in common: They are inspired by the landscapes, landmarks and scenic attractions in our beautiful state. Particularly, many people mention the variety of national monuments here in Utah.
So, with March being the month of basketball mayhem and with the promise of Spring on the horizon, we present the second annual:
The Bank of Utah March Monuments Tournament!
This bracket challenge is designed to answer one simple question: Which Utah monument is the Most Magnificent? We are asking you to help us with the 'monumental' task of answering this question.
How Does It Work?
We've assigned team names and mascots to eight well-known Utah monuments from national parks, trails or landmarks. To participate, all you have to do is:
Follow Bank of Utah on Facebook and Instagram.

Watch for matchups in our social channels from March 7th to April 7th. There will be 3 Rounds, 7 total matchups and 7 winners!

Vote for your favorite team by commenting on our posts! You have until the end of each round to vote on the matchups.
Win Prizes!
At the end of each round, one voter from each matchup will be selected at random to win a National Parks Pass. Vote for each matchup in each round to up your chances to win!
Round One - Quarter Finals: 4 matchups, 4 winners
Round Two - Semi Finals: 2 matchups, 2 winners
Round Three - Finals: 1 matchup, 1 winner
It's that simple!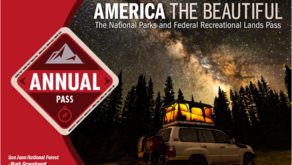 Final Winner: