This warm clothing drive has ended; thank you for the generous donations and support! Read about the success of our annual warm clothing drive.
We will host our next warm clothing drive in the winter of 2020. In the meantime, please drop-off your donations at any of the charities listed below.
Help us bring warmth to the soul this Holiday season during Bank of Utah's 8th annual warm clothing drive!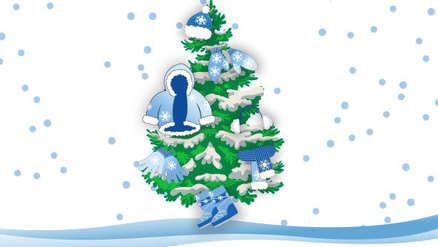 Bank of Utah, Arctic Circle and Red Hanger are accepting donations of new or gently-used coats, hats, scarves, gloves, blankets and new underwear to support its annual Warm Bodies, Warm Souls project.
Where to Donate
Donations can be dropped off between Nov. 18 and Dec. 15 at any Bank of Utah branch, Red Hanger location or Arctic Circle restaurant in northern Utah.
Find a drop-off location
Warm clothing items can also be purchased via a custom Amazon Wish List and will be shipped directly to the charity!
As a token of appreciation for your help, anyone who makes a donation can also receive a coupon card from any drop-off location for either a:
- FREE Double Cheese Burger from Arctic Circle, or
- FREE Shirt Cleaning from Red Hanger
Local donations stay local.
Collected donations will be delivered to the Utah charities listed below.
Cache Community Food Pantry - Logan
Tremonton Community Pantry - Tremonton
The Family Support Center - Brigham City
Joyce Hansen Hall Food Bank - Ogden | Make an online donation >
The Lantern House - Ogden
Bountiful Community Pantry - Bountiful
Crossroads Urban Center - Salt Lake City
Geraldine King Women's Resource Center - Salt Lake City
Gail Miller Resource Center for Men and Women - Salt Lake City
The Road Home's Family Shelter and Men's Homeless Resource Center - Midvale | Make an online donation >
Heber Valley Center Stage - Heber
Community Action Services and Food Bank - Provo
Hope Pregnancy Center - St. George

View Warm Bodies, Warm Souls drop-off locations in a larger map